As many investors on trampoline park are new to this industry, you may be confused about how to start a trampoline park. The below we listed 4 steps to guide you about how to plan your trampoline park building project.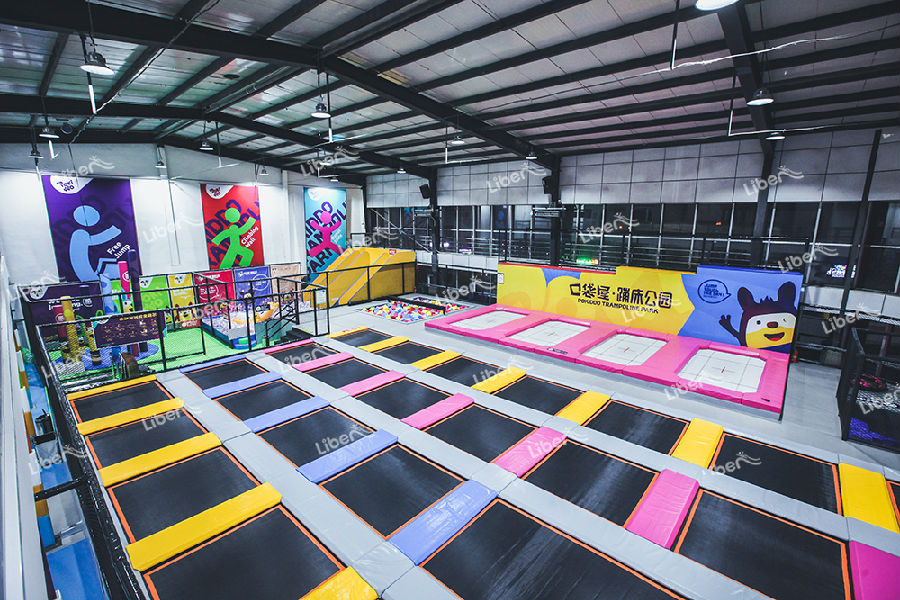 Step 1: Developing a Trampoline Park Business Plan
A successful strategy is the fundamental advancement of any business, especially when you have to get financing to build a trampoline park.
Fully consider your business operation mode, competition evaluation, upgrade system, target participants and everything related to the business. Simply put, one possible strategy is to evaluate the rationality and availability of your business.
Step2: Access to Financing for Trampoline Park
If you plan to get bank financing for all or part of trampoline park, you should start the process early. As you know, you should pay the total cost for a particular level before shipping phase.
Bank financing can be a tedious process over and over again, and you need to make sure you have all the required records and work out a previously specified success strategy. Work with your private risk lending specialist to advise you on what documents you need and the prerequisites for financing.
If bank financing is not an option, you can also investigate the possibility of establishing an association or find potential speculators in your business. A financial expert may ask you for a degree of gain that goes beyond credit enthusiasm, so you will need to think about alternatives precisely.
Also you can also find partners from friends who're interested in your business plan, especially some young adults who have many good trampoline park operation ideas but lack money in the beginning.
Step 3: Find the Right Trampoline park Location&Space
A right location is the key to having a good potential customers base, which determines the popularity of your trampoline park. And you also need to evaluate if your space is good for building a trampoline park considering the safety requirement, which makes location searching difficult. You can consult us for the detailed requirements for the space, and we'd love helping evaluate your potential location options.
Step 4: Finding the Right Trampoline Park Builder
Finding the right trampoline park builder will determine the durability of the trampoline equipment and good consulting service of your park operation. As you may know there're many trampoline park manufacturers on the market especially in China, so you should really open your eyes, evaluation from all aspects rationally and make the final decision. If possible, you can plan a visit to the companies in your list, so you can check the quality and experience the service.
We Liben is a China-based professional trampoline park builder, building 800+ trampoline parks all over the world, including USA, UK, Canada, Finland, Poland, Belgium, Denmark, France, Norway, Israel, Malaysia, Philippines, Argentina, Chile, Peru, etc.
When you choose us as your trampoline park builder to get you started on a trampoline park, you get the following results:
1. Help your loan specialist with a theoretical spending plan that will understand how to use start-up assets.
2. Overview, plan diagrams, and identification are critical to obtaining financing and authorization
3. Evaluated development plan (based on material availability, auspicious installments and other variables)
4. Complete the assembly and installation of trampoline park.
5. Trampoline park operation advises, as we have our own franchise brand, which enables us have related operation experience.